When you buy a Ford F150, you are purchasing the "Ford Tough" promise. There is no question that the F150 is a legendary model of pickup truck, but there are best and worst years. Knowing what year F150 to avoid is essential if you want value for money and reliability.
But don't let me be too down on F150s. Any year will still be one of the best investments you make, it's just about understanding the slight differences which can make or break your decision.
Firstly, here's my short opinion on which are the best years for F150s and reliabilty, followed by more in-depth reasoning on why you might avoid certain years.
What are the best and worst years for the Ford F150? The worst F150 years, based on total complaints to the National Highway and Traffic Safety Administration, are 2004, 2005, 2006, 2013, 2015, 2016, 2011 2007, 2002, and 2010. The best Ford F150s are 1993, 1994, 1996, 2009, 2012, 2003, 2001, 2014, 2018, and 1998.
Many models are known for their ruggedness, family suitable, towing capacity, and durability. However, there are specific years of Ford F150s that show red flags consistently that you should steer away from.
This guide will give you a comparison of the ten best and the ten worst F150 truck models that Ford has ever released, according to customer complain data.
What are the worst years for the F150?
Five of the worst F150 trucks built by Ford are based on the consumer ratings and complaints to the National Highway and Traffic Safety Administration (NHTSA). There are thousands of complaints about internal components and functional mechanics (like windows) failing on these models of F150.
I have created a list of the worst F150 years with reasons that include how the truck functions day to day, how the truck works under hard use, how long the truck will last, and which essential components of the F150 break down way too soon!
Based on that, here are some examples of what year F150 to avoid.
#1 Worst Year: Ford F150 2004
The Ford F150 from 2004 is by far the worst model truck Ford ever put out. It is one of those models that Ford wishes they hadn't released. The failure of this truck is mostly due to the high number of engine failure complaints. When looking at this model, it is clear that it is a real lemon category of trucks.
This model even affected Ford's name and sales for years to come. According to the NHTSA recall campaign number #11V385000, the Ford F150 from 2004 had problems with the gas tank straps. Over a million of these trucks were affected by corroded gas tank straps causing the gas tank to detach from the undercarriage of the truck and even drag on the ground!
#2 Worst Year: Ford F150 2005
The Ford F150 from 2005 followed suit from the 2004. Engine and window issues made this model annoying and not built to last. According to the NHTSA campaign number #11V107000, over 1 million F150 trucks from 2005 were affected with airbags that deployed inadvertently, which could injure drivers severely. The injury problem caused a significant recall during this year for the model.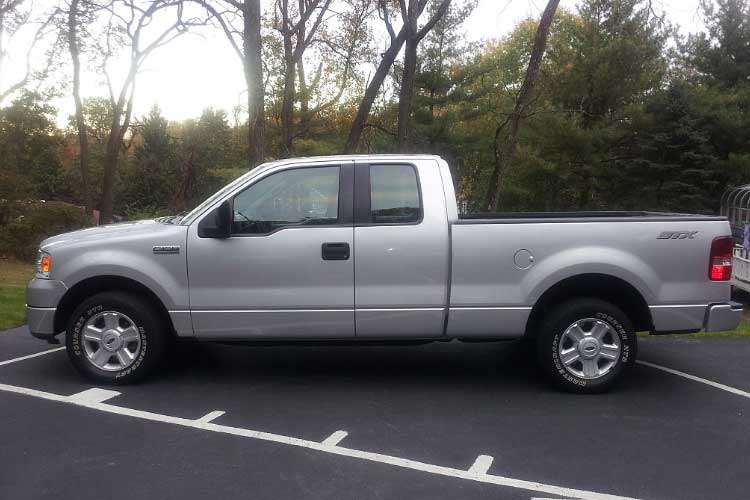 You then have overall reliability problems with this F150. It sounds crazy to believe but the average miles that these F150 would run is only 103,000 miles!
#3 Worst Year: Ford F150 2006
Possibly one of the worst engines ever built for a truck, the Ford F150 from 2006 had the most complaints about engine problems and the components that make up the engine.
The most common F150 engine problems for the top three worst F150s on this list can cost around $4,5000 to fix and usually starts to fail about 63, 000 miles.
That is just too expensive and too soon for an engine to fail. You should avoid these three models at all costs!
#4 Worst Year: Ford F150 2010
This clunker of an F150 is not quite as bad as the top 3 "Built To Breakdown" because engine failure is not one of its top problems. However, annoying issues like the rear window shattering and leaking have plagued the legacy of the F150 from 2010.
The NHSTA reported hundreds of shattered rear windows, and leaking in the back window was reported consistently.
Also, the transmissions on these trucks ride rough and have deemed it a "Clunker." Many consumers said hard downshifting from 2 to 1, vibrations while driving, and even complete transmission failure. These transmissions reported failure several times as early as 35,000 miles!
#5 Worst Year: Ford F150 2013
13 was an unlucky year for the Ford F150. This model of the truck didn't turn any heads with its bulky front-end design. The internal components also didn't get the job done for hundreds of drivers.
The engine shuddering (here's why) and losing power was the number one NHSTA reported complaint about the engine of this truck.
Also, the engine was known to stop and die while driving. Losing power from your engine whilst driving is unacceptable and makes this F150 a lemon model. This could even rank higher in my list of F150 years to avoid.
#6 Worst Year: Ford F150 2015
The F150 from 2015 is not a terrible truck by any stretch of the imagination, but still, it is one that has lots of reported transmission problems and rides rough when shifting gears.
Also, in October 2017, it was identified in over 1 million F150 trucks that the doors might open unexpectedly while driving! Doors opening while driving is a problem most would like to avoid, especially if you have infants or small children riding with you.
The hard downshifting is something we just don't trust and feel that with more time and miles, this truck will come to be known as "Built To Breakdown".
#7 Worst Year: Ford F150 2016
The 2016 is another Ford Truck F150 that has an engine that can stall and die while driving. Most of these complaints to the NHTSA are coming within 30K miles!
The defectiveness of the engine is also noticeably more common in this model than earlier models of the truck. There are over 100 NHSTA complaints about the motor having severe problems.
Furthermore, just like 2015, the doors are defective on over 1 million vehicles. The doors can open while driving, a hazardous issue to have which is why this has to be one of the worst years for the Ford F150.
#8 Worst Year: Ford F150 2011
The 2011 Ford F150 has one of the strangest and most annoying engine problems on this entire list. Dozens of drivers of the 2011 F150 have complained that the engine will stall out while accelerating.
Stalling out sounds like less of an issue than dying while driving. But think about how annoying a lack of power is in your truck. These drivers are experiencing that all the time with this engine.
Another odd problem with this model that seems to show just how much it was built to breakdown is the steering issues it has within 100k miles. Several complaints to the NHSTA stated that there were problems with the power steering working correctly, or that the power steering on these trucks just stopped working altogether.
Power steering is an essential function of any contemporary vehicle. Drivers early on in the truck's lifespan should never be having these steering problems!
#9 Worst Year: Ford F150 2007
The engine problems in 2007 are not nearly as bad as the 2006 and 2005 models of the Ford F150. The chief complaints about the 2007 F150 are loud, knocking noises, and the spark plugs fouling before their time.
Other than the strange sounds and engine components like spark plugs breaking down too soon, there are not many recalls on this model.
#10 Worst Year: Ford F150 2002
The sparkplugs on the 2002 model of the F150 tend to blow out more quickly than other models. There are fixes for this failure in the spark plugs that can cost you around $700.
If you are buying this model, consider adding the $700 to the price tag before buying it. You will probably end up replacing the sparkplug system at some point in the life of the truck.
What was the best year for the Ford F150?
The top ten best Ford F150 models show consistency in their components for several years at a time and durability in critical parts of the truck, such as the engine and transmission.
Whilst I cannot decide for sure which the best year for the Ford F150 is, all the pickups on this best of F150s list are awarded and durable, capable of lasting decades and hundreds of thousands of miles.
The consumer reports and complaints to the NHSTA are comparatively minimal for all of these years of F150.
Also, the recalls are small and for things that are not very important to the safety or durability of these trucks.
Let's take a look at the ten best Ford F150 trucks that were "Built To Boss" based on some of the complete reviews of Ford trucks on websites like KBB and Car and Driver.
Here are the best years for F150 reliability…
#1 Best Year: Ford F150 1993
The 1993 is a classic hard-body Ford F150 pick-up truck. The design of this truck is durable and made for work.
The weight limit and towing capacity are incredible for the size of the truck. Also, the truck was "Built to Boss" for decades beyond the 90s. You can still find many of these models on used car lots or online used car websites with 150,000 miles or more!
#2 Best Year: Ford F150 1994
Another classic from the 1990s, the 1994 Ford F150 came with step sides and great graphic decals on some stock models.
The 1994 Ford F150 is also a powerful 143 horsepower engine capable of getting the job done and getting it done for decades.
Many of the used 1994 F150s you find have upwards of 200,000 miles on them and are still going strong!
#3 Best Year: Ford F150 1996
With the 1996 model of the Ford F150 came a slight increase in horsepower from earlier versions. Also, the smooth curve of the front end looked slick and was a bestseller. Ford made these engines as workhorses to haul and tow for decades to come.
Many Ford forums have people who have owned the 1996 model for 20 years, and they still love it as a work truck – making it one of the best F150 years for reliability.
The two gas tanks on the vehicle need be filled less than other vehicles because of the sheer volume of fuel they can hold.
#4 Best Year: Ford F150 2009
The 2009 Ford F150 was the first year with the luxury Platinum trim level. Don't let that fool you, though; this truck has charm and power to back it up!
At 248 horsepower, it dwarfs the 1990s models in engine output.
Also, 2009 is a sleek "big truck" body model with added room and comfort in the cab. This truck is where Ford mixed work and play very well and is "Built to Boss" ranking in 4th of my best and worst years for Ford F150.
#5 Best Year: Ford F150 2012
The addition of features like the hill assist and the neutral tow-assist make this a comfortable truck to drive. Also, the many different trims and models of this year allow you to make this truck customizable.
Whatever it is you need it to be, from a hauling truck for workers to a comfortable cab for hauling your family around.
Also, the 2012 resale is one of the best of all Ford F150 years due to the unique boxy body design that some find appealing over other F150 body styles. Also, on some trims like the Lariat, there are enhanced features like the automatic 4×4.
#6 Best Year: Ford F150 2003
The 2003 Ford F150 is one of the highest-rated trucks on KBB by consumers at 4.7 stars. The durability and power of this truck are legendary. Although it only gets 12 miles to the gallon (mpg), the ability to haul anything you would need with this truck makes it a favorite for boaters, RV'ers, and outdoor enthusiasts alike.
The durable powertrain, transmission, and engine make this one of the best of the newer generation of Ford F150 since the 1990s.
Many of the used trucks that you can find from 2003 have over 200,000 miles on them and are still driving as steady and reliable as ever!
#7 Best Year: Ford F150 2001
Like the 2003, the 2001 is one of the highest-rated trucks of all models on KBB at 4.7 stars. This truck is slightly less potent than the 2003, but it makes up for it in the durable powertrain.
There are many more used trucks of this model for sale with over 200,000 miles on them. This high mileage is a testament to how well-made and beautiful the design was for this F150. The 2001 was "Built to Boss" when it came out and for decades to come!
#8 Best Year: Ford F150 2014
Ford F150 trucks endured some criticisms in the early 2000s. Still, after a decade of some changes, the 2014 seems to show everything this truck can be going into the future.
With enough miles and years under its tires to prove durability and comfort, the Ford F150 from 2014 is one of the best-liked by consumers.
The likeability is because of the truck's many trim options and add ons that allow you to customize everything from the grill to the technology that runs the car and keeps passengers entertained.
#9 Best Year: Ford F150 2018
Of the newest generation of Ford F150s, we like the 2018 the best. The possibility to be very durable and long-lasting is there. Also, the ability to customize and make the truck yours is a nice Boss feature.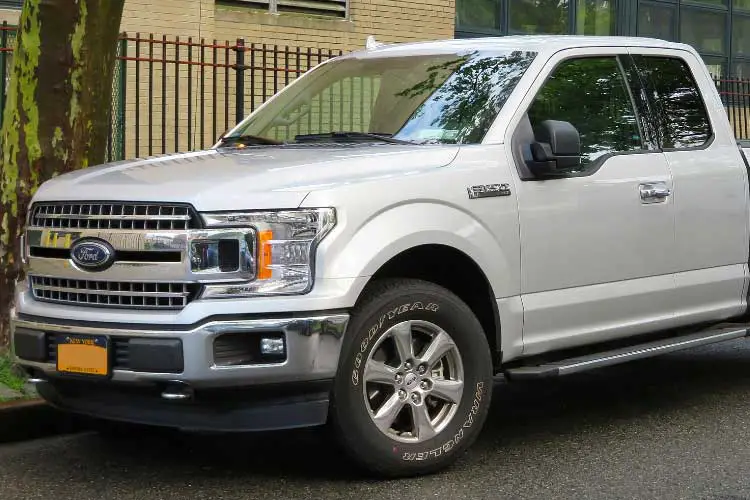 Finally, there are very few critical recalls or safety concerns with the 2018 model. Time will tell if this truly is as lasting as it seems, but the Ford F150 from 2018 seems to have what it takes to be "Built to Boss"!
#10 Best Year: Ford F150 1998
The 1998 is a model that preceded a sharp decrease in F150 engine construction and design. 1998 was one of the last years that the engine and transmission had very few significant issues.
You can still find the 1998 model of the F150 for sale as dependable work trucks. Anything that lasts 20 years and can even be considered a work truck has to be considered near in the list of best and worst years for Ford F150s.
Ford F150 reliability by year
The Ford F150 has been in existence since the early 1940s. The F150 was born out of the F-Series line of Ford trucks, and the first Ford truck called an F150 was in 1975.
Since then, Ford has continually updated and made the truck design better. Newer designs added customizable trim options, better towing, more horsepower, and even bigger body designs and cab sizes.
The Ford F150 reliability by year of these trucks can be graphed out with a few years of decrease in safety due to engine and transmission problems.
This list will detail the most reliable and least reliable engines and transmissions by year since 1995, according to NHSTA consumer complaint data collected over the decades.
And now for the best years for F150 reliability according to various consumer organizations.
#1 Reliable Year: 1995 Ford F150
Verdict: Very Reliable
Reasons: Limited Recalls or Consumer Safety Complaints
The F150 from 1995 is a very reliable truck. Although it has much less horsepower than other more recent generations of the F150, it can still be found used for sale today, some with upwards of 200k miles on them.
#2 Reliable Year: 1996 Ford F150
Verdict: Very Reliable
Reasons: Almost no complaints about engine
The F150 from 1996 has virtually no NHSTA complaints about the engine within the first 100,000 miles. Many of these model F150s are still on the road and rank amongst the best you can buy on the used market.
#3 Reliable Year: 1997 Ford F150
Verdict: Reliable
Reasons: A few complaints of engine problems, but nothing dangerous.
The 1997 Ford F150 saw an uptick in engine problems reported to the NHSTA, but most of these problems are associated with sparkplugs coming loose or a knocking sound.
No catastrophic failure seems to haunt this year's model of the F150.
#4 Reliable Year: 1998 Ford F150
Verdict: Reliable
Reasons: Spark plug and other electrical problems, but no major engine problems. Electrical can be fixed cheaply and easily.
The 1998 Ford F150 is a favorite for its design and ranks as one of the best for reliability. It has very few engine problems and only a few electrical problems, such as dome light issues and car alarm issues.
No significant or dangerous recalls are made on a majority of these pickup trucks.
#5 Reliable Year: 1999 Ford F150
Verdict: Pretty Reliable
Reasons: Some more severe engine problems, such as leaking head gasket and other spark plug problems that are fixable.
The 1999 Ford F150 is probably the least reliable of the 1990s F150s, but it's still not a bad choice overall. The issues are mainly due to the more serious engine problems reported about a leaky head gasket.
The head gasket is an essential pressurized part of the engine that you don't want to mess with. Other than this problem, the spark plug problems seen in other 90s F150 is also seen in the 1999 model.
#6 Reliable Year: 2000-2003 Ford F150s
Verdict: Fairly Reliable
Reasons: Although there are durable trucks from these years, there were also several problems with the transmission and recalls on millions of vehicles because of safety concerns.
The F150s from 2000 to 2003 were only fairly reliable because they tended to have transmission and engine problems that the 90s models just didn't have. This also included things like complete transmission failure before 60,000 miles, hard shifting, and bucking.
The recalls made on these years were also for something that could be deemed very dangerous. Dangerous recalls include things such as the fuel tank strap corrosion, which detached the fuel tank from the undercarriage of the truck!
#7 Reliable Year: 2017-2020 Ford F150s
Verdict: Reliable
Reasons: Limited driven miles and years. However, few recalls for safety and a limited number of concerns about the powertrain. Maybe more reliable than we think?
The newest generation of F150s are some of the best F150 trucks on the market today. They have very few safety recall concerns, and the engines seem able to be high horsepower hauling machines that can last a long time.
Also, the newest generation has a wide price range, so you can own one with the least trim and still get the Ford tough truck on a limited budget.
Or, if you want the best money can buy, you can drop $70 on the highest trim package and arrive in style and comfort.
Only time and more miles on these F150s will tell just how legendary their reliability will be. One thing is for sure that the F150 is not going anywhere anytime soon. These trucks will be on our roads for many years to come!
And now for some F150 years that are unreliable!
#1 Unreliable Year: 2004-2005 Ford F150
Verdict: Not Reliable
Reasons: Thousands of complaints and millions of recalls of these years make them some of the worst engines ever to be put in Ford F150s.
The 2004 and 2005 Ford F150 were disasters that caused the company to lose some trust from the public. Severe and catastrophic engine and transmission failures put the engine quality in question.
Also, the recalls for these years number in the millions and included very dangerous recalls, such as for inadvertent airbag deployment.
Finally, strange complaints about the back windshield shattering and leaking make this a not very desirable or reliable model of the F150 – one of the worst years for F150s for sure.
#2 Unreliable Year: 2006-2009 Ford F150s
Verdict: Not Very Reliable
Reasons: Just about the same engine and transmission problems than previous models had. Still, much fewer recalls on safety concerns.
The 2006 to 2009 F150 models did not have very many safety recalls on things like airbags. However, there are hundreds of complaints about the engines and transmission.
The complaints range from knocking sounds to complete failure of the transmission or engine and losing powering while driving. This is a strange problem that these F150s tended to have, making them very unreliable for work or to carry your family in on a social or commuter basis.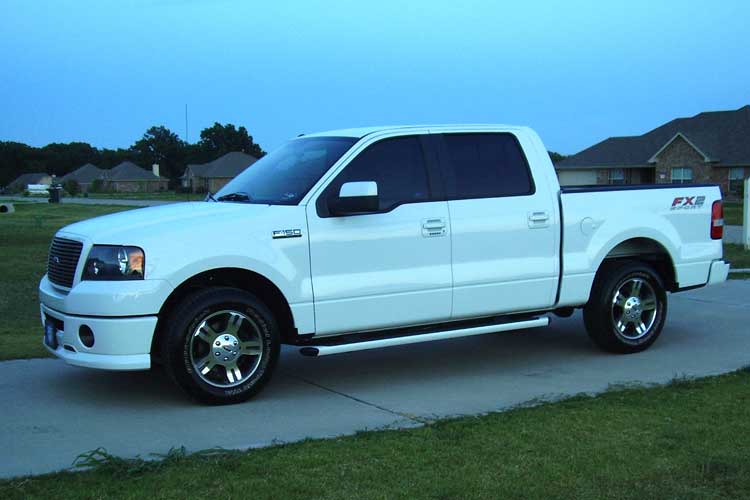 #3 Unreliable Year: 2010-2016 Ford F150s
Verdict: Not Very Reliable
Reasons: Only the 2014 model can be considered relatively reliable in these years that Ford F150s struggled with engine problems. Common engine problems were a loss of power and shuddering, while the brakes were also an issue with many of these models.
The 2010 to 2016 Ford F150s took a beating, and it shows. They are renowned as being one of the worst years for the F150 range of pickups.
Many consumers complained, not just about the engines, which tended to lose power while driving, but also with the brakes. Yep, you heard that right!
The brakes on these models would fail, and the rotors needed to be replaced. Bad brakes can cause dangerous situations on the road, and angry owners who had to shell out more money for a rotor that was not at the end of its life expectancy.
So which Ford F150 is the best?
I've given you a great overview on what the best and worst years for the Ford F150 are, so at least you now know which you should probably avoid.
In terms of what the best Ford F150 is, it's down to personal choice.
Think about what trim and features you want, and then compare that back to the best years listed before making your choice – I hope it helps!
Conclusion
The Ford F150 is a rugged and legendary truck. Just because some of the truck models and years I have listed here are described as not reliable, doesn't mean that they can't be decent pickup trucks.
But this is what you get with Ford. The bar is set so high, that customers who buy F150s always expect the very best.
Hopefully, you can use this list and information to rate your truck purchase or to inform you of the trucks you currently own. If you own one of the older models for the 1990s, there is a vast market surging back for these designs as weekend cruisers.
And if you are lucky enough to own the newest generation of Ford F150s, it seems like Ford has turned a corner and started to go back to the quality that made them famous for so many decades.